No.1 City Promotion(Wuxi)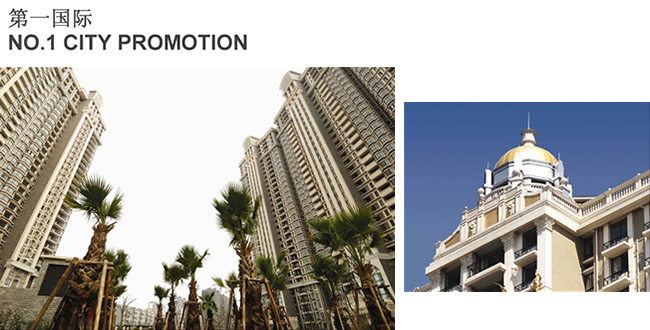 Land area: 219,423 sq.m Construction area: 756,750 sq.m
Situated at south of the East Taihu Avenue of New Zone and along the main highway axis of Wuxi, No.1 City Promotion comprises 13 high-rise residential buildings. Phases I, II and III are large scale residential projects. Phase IV will be a high-end hotel. Nearby
attractions include Central Music Park, Taibo Cultural Park, New City Commercial Plaza, Citizen Square and New Land Holiday Plaza. It is also adjacent to Wuxi International School. As a landmark residential project in Wuxi, No.1 City Promotion conveys an Europe-inspired beauty. Its world-class building quality, amenities and cultural facilties earned it the "International Cultural
Community" award from the Friends of United Nations ("FOUN") and the United Nations Human Settlements Programme ("UN-HABITAT").