Chateau De Paris(Shanghai)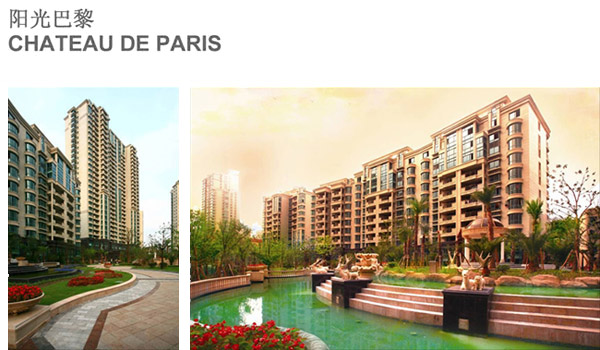 Chateau De Paris
Paris Life of Art

Land Area: 31,698 sq.m
Construction Area: 129,381 sq.m

Chateau De Paris is located between Xietu Road and Dongan Road in Xuhui sitting in the city's transport hub. It is also adjacent to Xujiahui Commercial Zone, Xuhui Library, Shanghai Gym and other leisure & recreation facilities, as well as Shanghai Jiaotong University. The floor layout design is grand and elaborate. Following the life philosophy of Paris Arts Life, it develops a trait in artistic living combining the arts of building, landscaping, space and so forth, and has become a benchmark of top housing projects in Xuhui District and an ideal residence for families in the medium to high income bracket.