Sunshine Venice(Shanghai)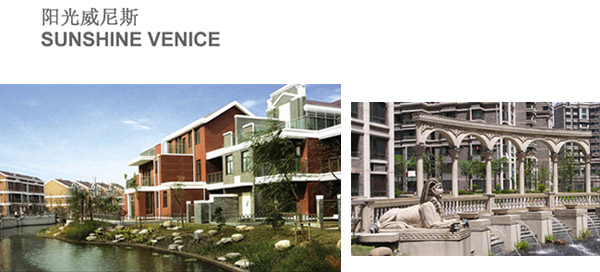 Sunshine Venice
Composite Continental City-State

Land Area: 429,929 sq.m
Construction Area: 1,138,667sq.m

Sunshine Venice is situated in the heart of Putuo District in Shanghai. An international community by design, it includes medium-rise apartment blocks, park-view townhouses and villas. The low-density layout ensures wide-angle views. The exteriors feature marble finishes that enhance both appearance and quality. There is a 200,000 sq.m. area for amenities including a stadium for ball games, a kindergarten, banks, a hospital and a post office. All of these make Sunshine Venice a landmark metropolitan community in west Shanghai.